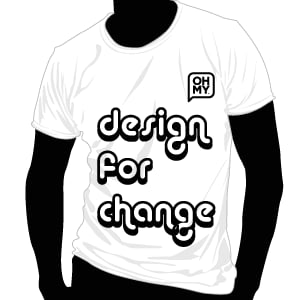 $

22.00
We're opening up our Soft-launch OHMY T-Shirt submission round. OHMY is getting ready to officially launch our site and are searching for creative designs to print on our very first batch of T-Shirts that will kick off our company operations.
Design and submit wearable art that convey the message of hope and change for the themed cause. If your design is chosen, it will be printed and sold through our site. Unlike other apparel companies that designate only a percentage of proceeds to fund different charity initiatives, 100% of OHMY's proceeds related to the causes are directly donated to the designated 501(c)(3) non-profit organization that implements the relief.
If your design is chosen, not only will your work help generate the much needed funds and awareness for the cause, you will also be featured on our blog and recognized within the product description of the item. We will also send you a free T-Shirt with your design as a token of our appreciation.
Please submit your design on the "Design Contest" tab and send any questions to the "Contacts" tab above.